A Proud Partner Of Children's Miracle Network Hospitals
Walmart and Sam's Club share a basic belief - that every child deserves the chance to live better. That's why they have supported Children's Miracle Network Hospitals for 35 years; raising more than a billion dollars for Children's Miracle Network Hospitals in the process. In 1987, the man affectionately known to the CMN Hospitals team as Mr. Sam, Sam Walton, committed his company and its resources to raising money for children's hospitals with the promise that 'the associates will amaze you.' Walmart associates play a key role in supporting their local children's hospitals. In addition to the countless hours volunteered at CMN Hospitals, Walmart and Sam's Club associates across the US and Canada raised more than $50 million in 2021 through fundraisers and register donations, their associates continue to amaze. And they couldn't do it with the generosity of the millions of customers who shop in their stores and clubs every week. Together, Walmart and Sam's Club associates, customers and members are ensuring that millions of children in communities across North America continue to receive the world-class treatment they need to live better.
How Your Dollar Helps Patients with
Walmart Inc.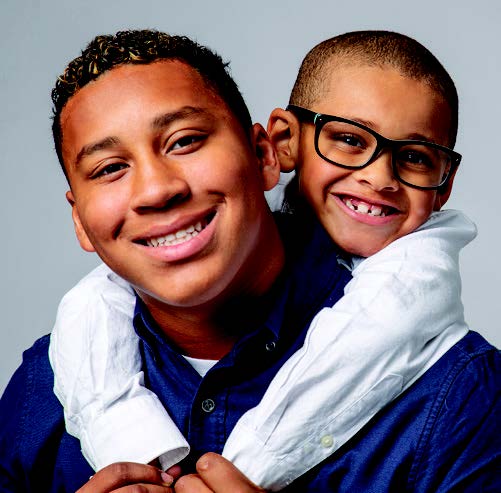 Advancement Services
For Kids LikeEli & Shane
When brothers Eli and Shane were ejected from the off-road vehicle they were riding in, they flew nearly 35 feet. Twenty cents of every dollar provide advancement services to support physical and programmatic excellence to deliver the best possible patient outcomes including the trauma and burn care the boys received while they were in the hospital.
Show You Care
Get a free Miracle Band to represent the more than 10 million kids who enter a Children's Miracle Network Hospital for treatment every year.