Over 20 Million For The Kids!
We had a great Walmart and Sam's Club Advisory Board meeting on Thursday, March 30. The focus of our meeting was "rebuilding."
In addition to planning this year's Children's Miracle Network Hospitals campaign, scheduled for June 12 – July 9, we celebrated associates, and their generous members and customers raising a total of $20,406,982 since 1987!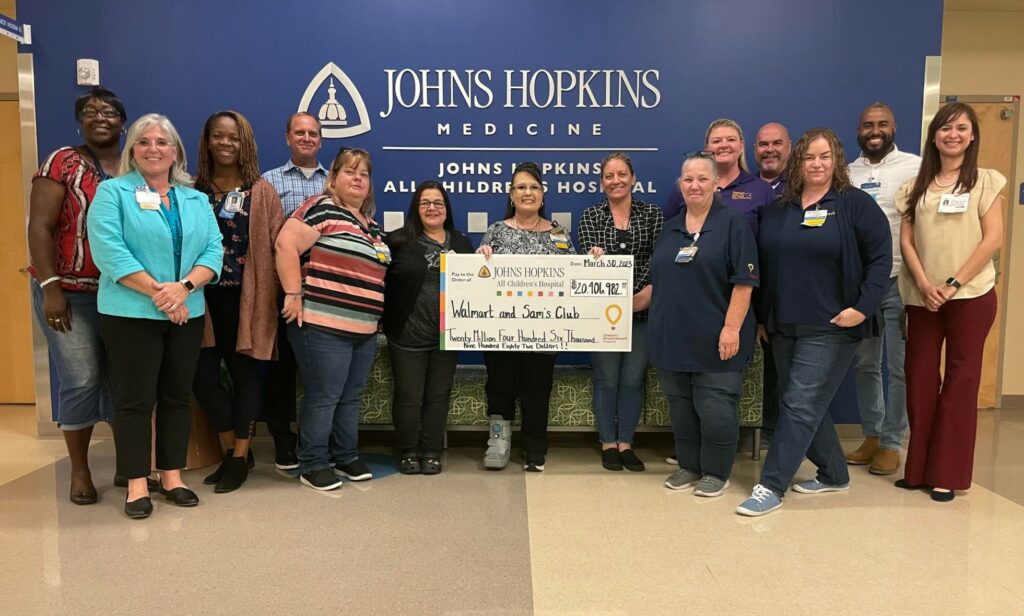 This is a tremendous milestone and the largest cumulative donation for Johns Hopkins All Children's Hospital from a CMNH partner or hospital donor.
We could not be more grateful for their longtime and very generous support of our patients and families.
Together, we can continue to change kids' health, to change the future.