Miracles Makers: Misty and Her Miracle Child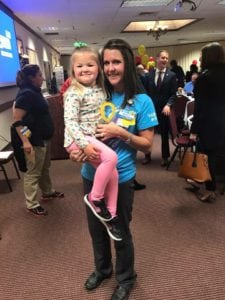 Miracle Makers is a series of 30 stories from Walmart and Sam's Club associates to celebrate the companies' 30th anniversary of fundraising for CMN Hospitals
Walmart assistant manager Misty Willis knows life can change in an instant.
In 2014, her son was run over by a truck in front of their home and experienced serious trauma that kept him fighting in the pediatric intensive care unit for two months.
As Misty saw how Children's Miracle Network Hospitals helped her son and their family with medical bills and travel expenses, her passion for helping the cause intensified.
"You never know, from minute to minute, how your life can change," Misty says. "What you do to help today, someday could be helping you or a close family member. It's my passion. If I can help, then I want to do it, whether it takes me staying up late, getting up early, or doing it on my lunch. If it's to help someone, then I'm going to do it."
And Misty doesn't want to just raise money. She wants to excel at it. In 2016, she led her store to a near 30 percent increase in fundraising for Harrington Cancer and Health Foundation in Amarillo, TX.
"I want to be the best. That way we give to the kids who need it," Misty says. "My store is my second family, and I want us to succeed and do everything we can."
Donate at your local Walmart or Sam's Club today to help children in your community.