Meet Our Puppy-Loving Former Patient, Paige!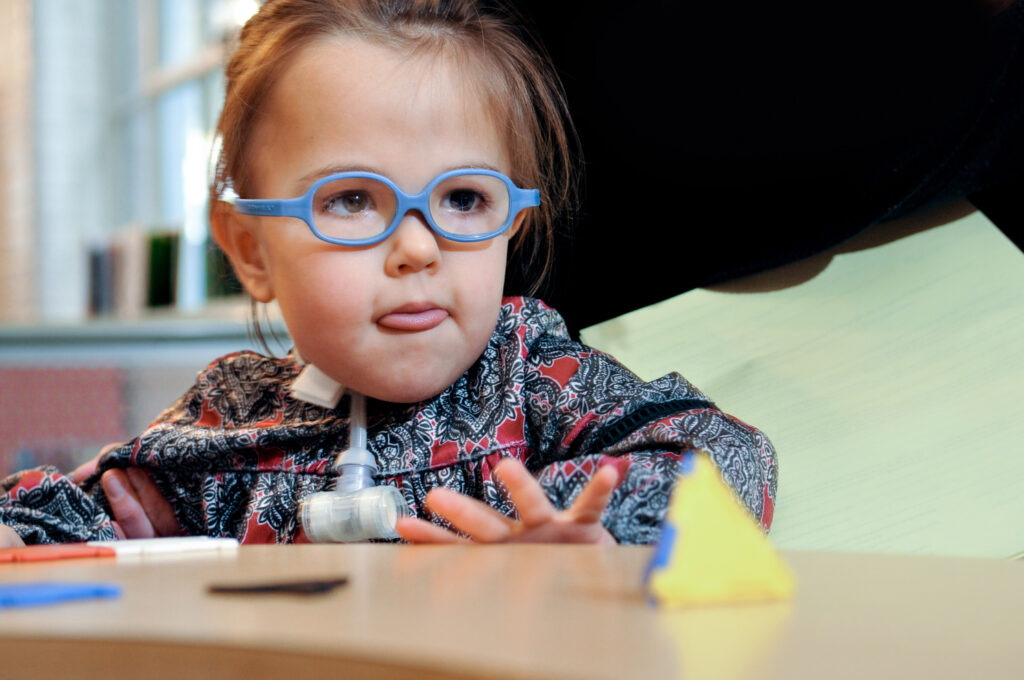 Paige was born with an Omphalocele, an abdominal wall defect which caused Paige's stomach, intestines and a portion of her liver to develop in a sac outside of her body. She was also diagnosed with a heart defect which causes a hole in the heart. This defect left Paige without a wall in the upper portion of her heart separating the right and left sides, resulting in pulmonary hypertension and a heart condition known as Atrial Septal Defect, or ASD.
Before Paige was even born, the physicians at Hasbro Children's Hospital had to share the heartbreaking news that several surgeries, followed by several months in the hospital, would be needed to start Paige on her long journey to good health. At just 3-months old, Paige underwent open-heart surgery and a tracheostomy to help her breathe. She spent the first 180 days of her life at Hasbro Children's Hospital before returning home, still dependent on a ventilator..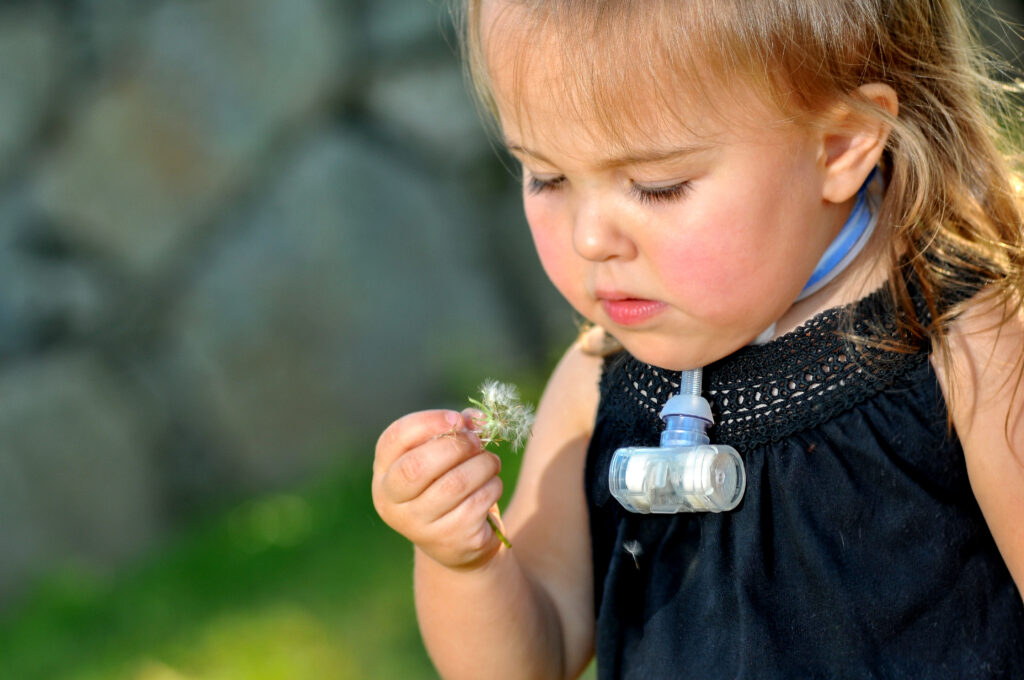 Today, Paige is an eight-year-old full-time elementary school student, big time fan of her family dog and Providence College basketball (Go Friars!,) loves being a big sister, and most importantly – she is healthy. She no longer needs a tracheostomy or a ventilator, and has a heart as full and happy as her unbreakable spirit. Paige and her family have served as expert ambassadors for the work done at Hasbro Children's Hospital, and acknowledge that, even though these were the scariest years of their lives, they are the family they are today because of the expert care Paige received.
"We are so proud of our warrior princess — Paige has taught us how strong we could be as parents and what the true meaning of love is. We owe an enormous debt of gratitude to everyone at Hasbro Children's for what they've made possible for our family."

Amber Alston, mother to Paige
Thank you to Paige and her family for allowing us to be a part of their road to recovery. And thank you to all who choose to support the life saving care provided by the entire team at Hasbro Children's Hospital.