Miracle Kid Visits Walmart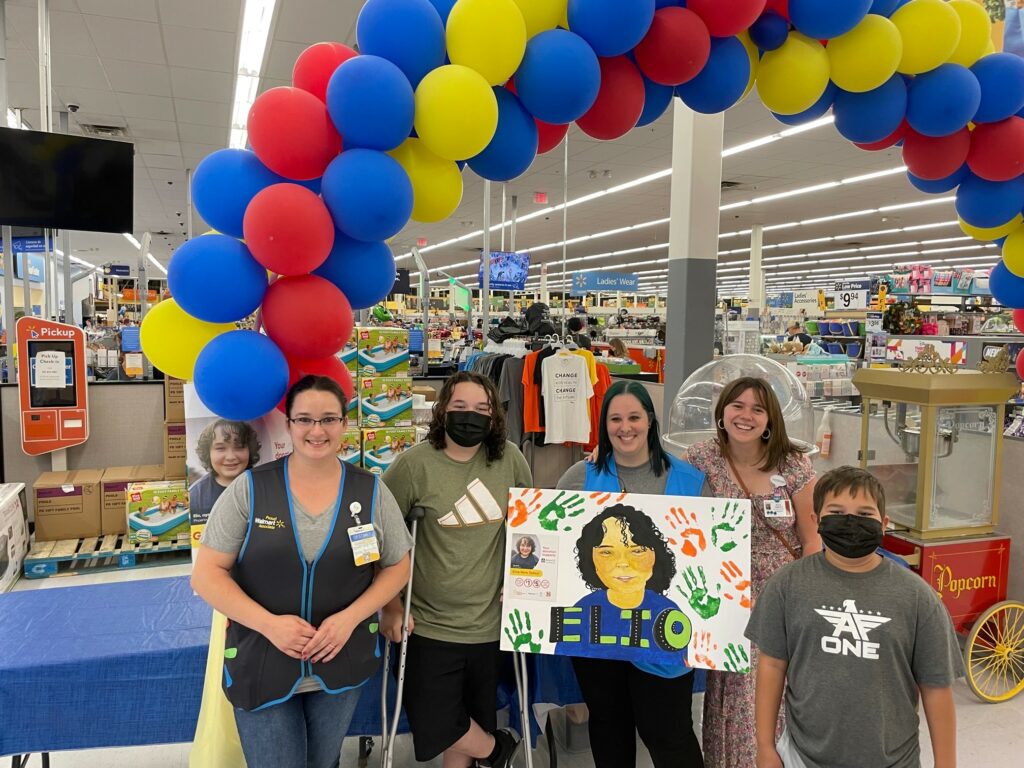 Asante Foundation's Miracle Child, Elio James, visited the North Medford Walmart with his mom, Vanessa, and brother, Enzo, to receive a special gift from associates and encourage team members to keep up the great work.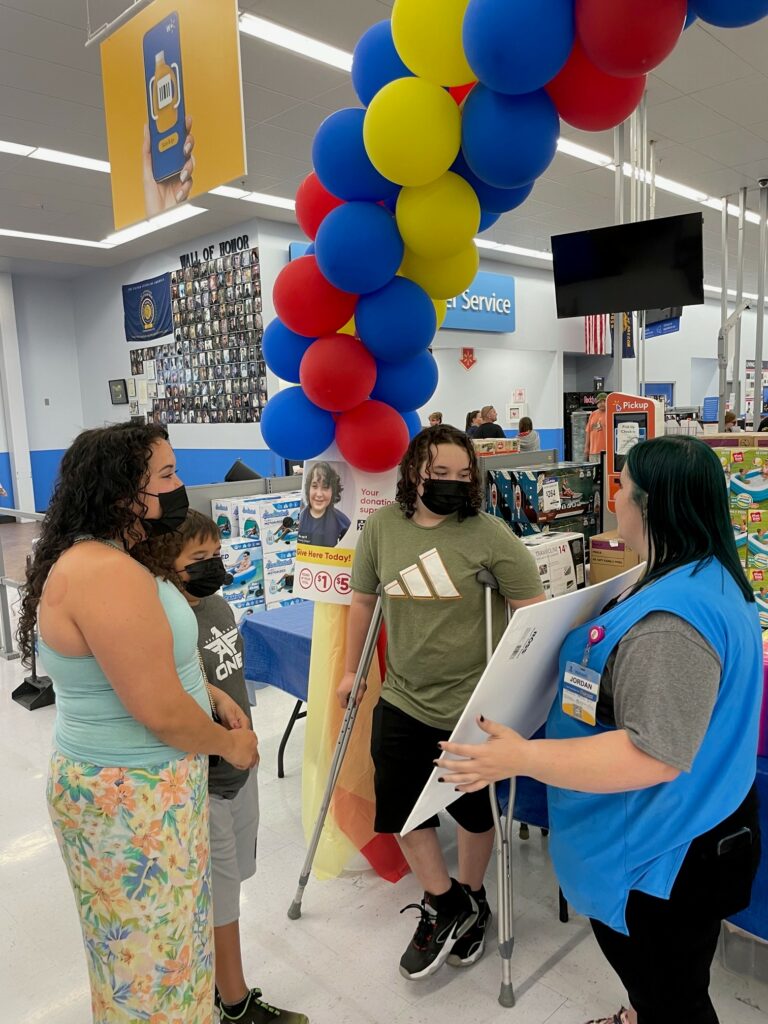 Walmart's Children's Miracle Network campaign is currently in full swing and today, Team Lead Jordan presented Elio with a portrait painted by Coach Dorien.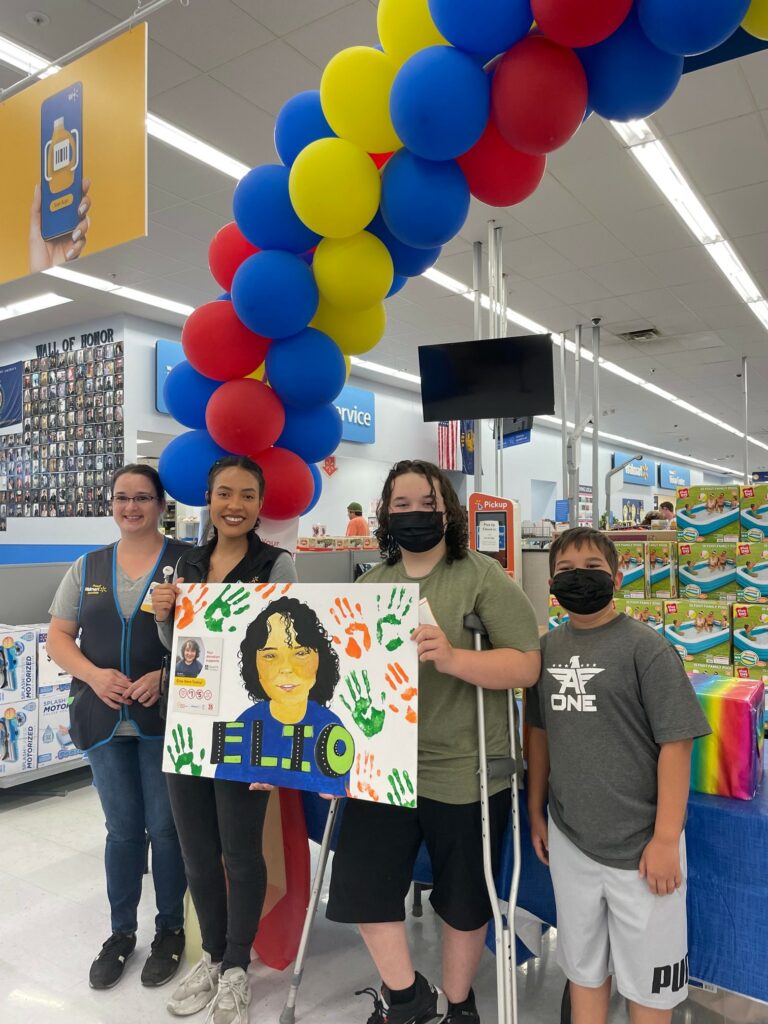 Elio and his family were happy to receive such a thoughtful gift and thanked the associates for their fundraising efforts.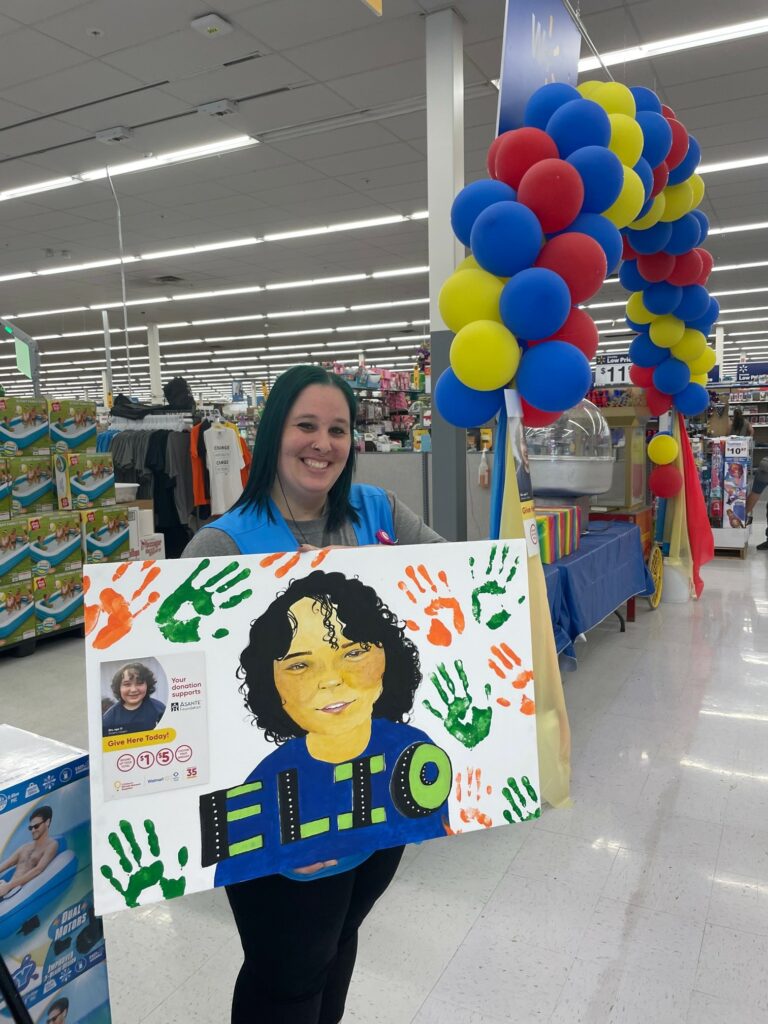 Team Lead Jordan is passionate about raising money for kids' health and has inspired her entire team to rally for the cause and break records! Many associates have felt the impact of children's health issues themselves and are grateful for Asante's presence in the community.
During Elio's visit, an enthusiastic customer stopped by and told Elio to "stay strong" — she donates every time and encourages others to do the same.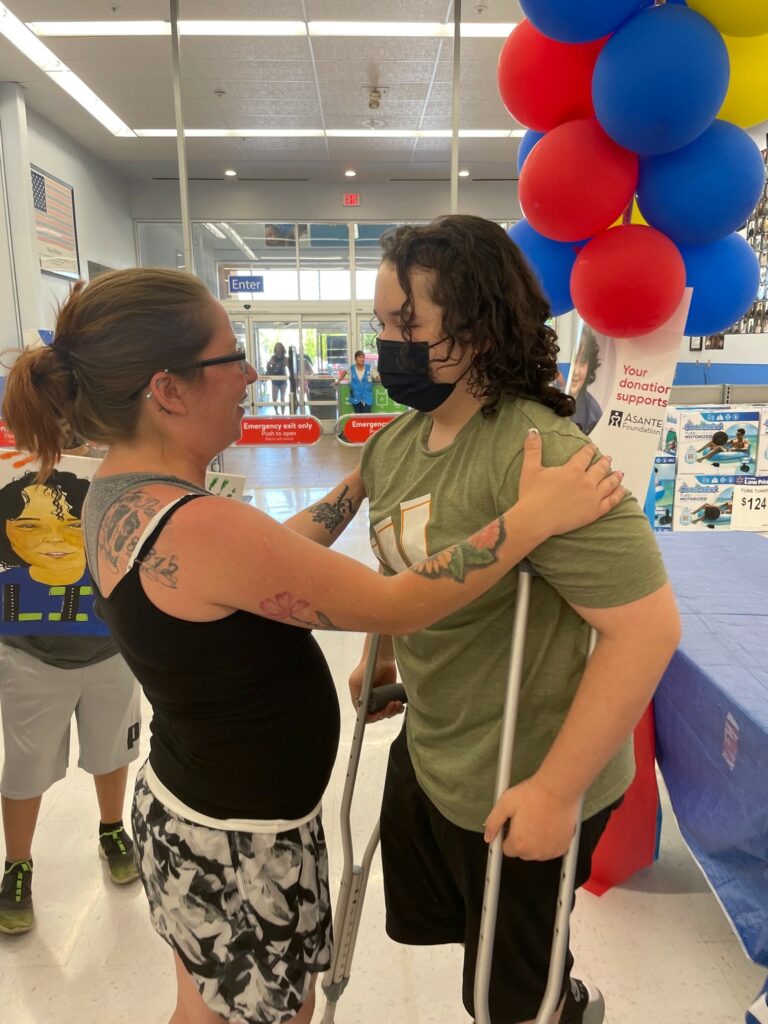 Stop by the North Medford Walmart for some cotton candy, popcorn and other fun surprises before their campaign comes to a close on July 10!
Donate directly to children's health at Asante here: https://asantefoundation.org/donate/